Construction continues in the small mountain village of Rama in the far west of Nepal. The shell of the first school building is almost finished. It was made possible with your donations for my aid project "School up – far west". Now the second building wing with eight rooms is under construction.
In addition, the local government financed a protective wall behind the school to prevent the slope from sliding. One of the landslides that occur repeatedly in Humla District had meant that Rama's old school could no longer be used. "We are so worried that our children have had to be taught in the open for the past two years," says Jamuna Thapa. "So I would like to ask that the building be constructed as soon as possible."
"Work for us poor women"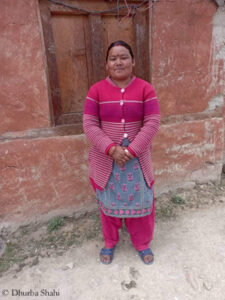 In the village, which belongs to the Tanjakot municipality, eleven teachers currently educate 104 girls and 77 boys. They come not only from Rama, but also from the surrounding hamlets in the area, where there is hardly any infrastructure.
The construction of the new school, organized by Nepalhilfe Beilngries, not only provides hope, but also extra income for people like Jamuna. "We poor women have been given work in construction. We carry stones," says the 31-year-old. Her seven-year-old daughter Rita is in the first grade at school. "I hope in the near future there will be good classrooms, a library, a playground and toilets."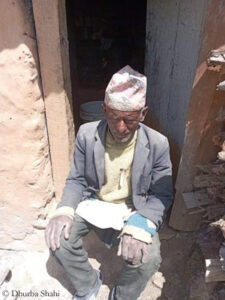 Tula Shahi also has a vision of a better future for the next generation. "We hope the school will become a model school for the Humla region," says the 62-year-old. "My daughter is happy that she will soon be able to study in a safe building. We expect the school to be well equipped and give poor children like ours a better life than we had in the past."
Donations for a better future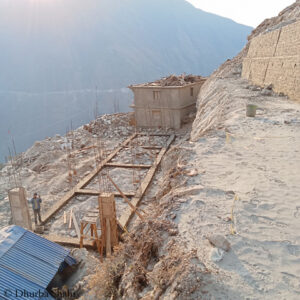 You can – like the Austrian top mountaineer Gerlinde Kaltenbrunner, who supports my project – become part of this vision in the far west of Nepal. In order to make the project "School up – far west" a success, we continue to rely on your donations. Every euro goes into the construction of the school in Rama. And of course, I will continue to inform you here in the blog at irregular intervals about the progress of construction. That's a promise! All articles about the project can be found in the bar at the top of the blog page.
And here is the account information:
Recipient: Nepalhilfe Beilngries e.V..
Bank: Volksbank Bayern Mitte eG/Germany
IBAN: DE05 7216 0818 0004 6227 07
BIC/SWIFT-Code: GENODEF1INP
Intended purpose: School up – far west
Already now a thousand thanks for every donation! You are great.