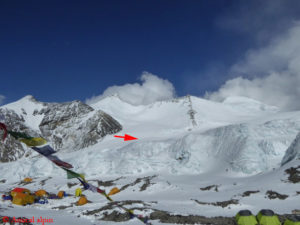 Mount Everest has long been an event venue. Thus in 2009, the Nepalese government moved a cabinet meeting to the base camp at the foot of Mount Everest to attract media attention. Also there the British DJ Paul Oakenfold gave a benefit concert in 2017. Last year a British star chef organized the "world's highest dinner party" on the Tibetan north side of Everest: exclusive dining on the North Col at about 7,000 meters, with a white tablecloth, candlestick and champagne. And it goes on. Next spring, Everest will probably host the highest rugby match of all time.
Two Guinness book entries?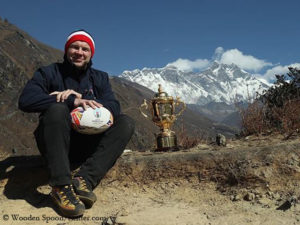 Former and current British rugby stars Lee Mears, Ollie Phillips, Shane Williams and Tamara Taylor alongside 20 players are set to make two entries in the Guinness Book of Records: the highest game of full contact rugby and the highest game of touch rugby between mixed teams of women and men. Touch Rugby is the variant of the sport without hard body contact to keep the risk of injury low. The game is to be played near the Advance Base Camp (ABC), on a snow plateau at an altitude of 6,500 meters, located between the 7045-meter-high Lhakpa Ri and Everest. The organizers are still looking for some players.
Help for handicapped and disadvantaged children
More important than the records: The campaign is intended to flush money into the coffers of the aid organization "Wooden Spoon", which supports disabled and disadvantaged children in Great Britain and Ireland. Mears and Phillips were already involved in the "Arctic Rugby Challenge" in 2015. At that time, a team had played rugby at the magnetic North Pole to raise money for "Wooden Spoon".