Actually, it should go without saying. But what is self-evident in times when, for some, the only thing that seems to matter on the mountain is making it into the headlines? It is not only the truth that tends to fall by the wayside, but also empathy. The family of Icelandic climber John Snorri Sigurjonsson, who died on K2 in the winter of 2021, has asked summit aspirants this summer season to show reverence and not to film or photograph John's body.
The body of the Icelander is still lying in the summit area, above the so-called "Bottleneck", the avalanche-prone key section of the normal route at around 8,400 meters – latched into the fixed rope. That the request of Sigurjonsson's family is not superfluous is proven by the countless pictures circulating on the Internet of the corpses of climbers who have died on Mount Everest, for example.
Time needed to discuss feelings and thoughts
The bodies of Sigurjonsson's two companions in the fatal winter summit attempt, Muhammad Ali Sadpara of Pakistan and Juan Pablo Mohr of Chile, had been buried in the summer of 2021 near Camp 4 at about 8,000 meters: by Muhammad's son Sajid and Canadian climber and filmmaker Elia Saikaly. Sigurjonsson's family – his wife Lina Moey and their six children – asked at the time that John be left in place for the time being. "For me and the family, the loss of John turned our world upside down," Lina writes. "We needed some time to discuss as a family our feelings and thoughts about what to do and what could be done in a safe manner for those who offered help to us."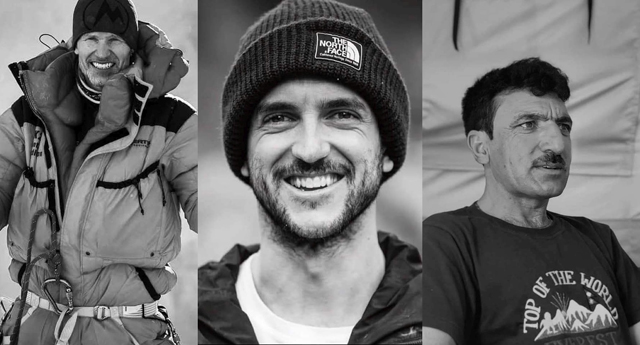 Mingma's offer
Mingma Gyalje Sherpa, one of the ten Nepali climbers who succeed in the first winter ascent of K2 in 2021, has now offered to bury John's body in the snow this summer near the spot where Muhammad and Juan Pablo were buried a year ago, Lina said. She added that Mingma had even wanted to explore the possibility of taking Sigurjonsson back to base camp, from where he could be transferred to Iceland. The family did not want to put the Nepalese or other climbers in danger by such an action, she wrote.
Two options
Lina, on behalf of her family, asks that John either be "suitably buried" where his two friends lie – or that the body "be moved off the trail and out of sight". This summer season, some 400 climbers have acquired climbing permits for K2. Among them, surely there should be at least a few high performers who can ensure that the wishes of the Sigurjonsson family are fulfilled. In the name of empathy and humanity, not headlines.
P.S. K2 expedition teams who wish to support Lina and her family in their cause can contact Lina Moey directly or a Pakistani intermediary. I can provide the contact.